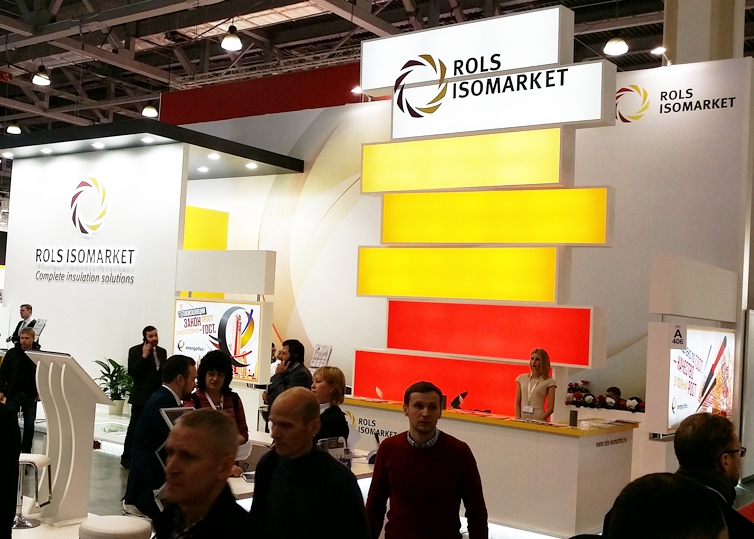 The exhibition «Aqua-Therm Moscow - 2017» finished
This year the business platform has attracted over 700 exhibitors from 30 countries which 198 new participants were among. In total more than 28300 visitors for whom 4 conferences, a symposium of BDH and seminars of participants within the business program have been organized have come to an exhibition.
For our company participation in the «Aqua-Therm» exhibitions already became a good tradition. And the insulating materials, represented at the ROLS ISOMARKET stand, attract many years invariable interest of experts.
GOST R 56729-2015 which has been developed with participation of specialists of ROLS ISOMARKET became the main novelty of this year not only for our company, but also for all branch. Production of the Energoflex® trademark, presented at an exhibition successfully, has undergone certification of compliance to this national standard, than we have once again confirmed a rank of the leader and expert of the market making production of the highest quality.
During the exhibition her participants and visitors had an opportunity not only to become with the wide product range of ROLS ISOMARKET more closely acquainted, but also in a friendly easy atmosphere behind a cup of tea to communicate to specialists of our company on professional subjects.
We are sure, that knowledge gained in the course to an exhibition will allow our company to be guided even better in current trends of the market and to propose to partners the most modern insulation solutions.
We are sincerely grateful to participants and visitors of an exhibition for the interest shown to our production!
Heartily we wish success and prosperity!